TALK ABOUT FACT CHECKERS GOING CRAZY ABOUT EVERGREEN…
I can just see the flashing red lights blinking – censor — censor–censor…..just like the robot in the old series Lost in Space when danger approached and the robot flailed its extendrrs yelling DANGER – DANGER- DANGER.
So now PolitiFact is posting its' fact checking on the Suez Canal and in it they deny any and all child trafficking stories as false. No such thing as Pizzagate! Talk about hitting a nerve… looks like there is more fact than fiction in the event. I do recall the majority of those on this site have had the opinion that fact checkers are wrong and work for the swamp. So…if you still think that is so…. then look at what they are now saying. If you believe them… do so. If you don't believe them, then look at everything opposite of what they are saying as the facts.
But remember…Hillary set us all straight on it was Russia that started all the lies and Pizzagate was one of them!
So why did President Trump even bother to make child and human trafficking his key mission to stop?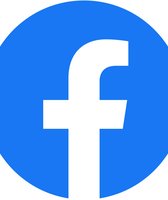 Facebook postsstated on March 24, 2021 in a post:"Suez Canal blocked by huge container ship named Evergreen. Evergreen shipping is most likely a cover for human and sex trafficking" by Hillary Clinton.
The Evergreen ship blocking the Suez Canal is not linked to Hillary Clinton
IF YOUR TIME IS SHORT
There is no evidence that an Evergreen ship stuck in the Suez Canal is linked to a human trafficking operation run by Hillary Clinton. That claim has been pushed by supporters of the baseless QAnon conspiracy theory.
See the sources for this fact-check
What do the Suez Canal, Hillary Clinton and a Taiwanese shipping company have in common?
Conspiracy theorists on Facebook insist they're all part of an international human trafficking scheme.
Egyptian authorities are working to remove a 1,300-foot cargo ship that got stuck March 23 in the Suez Canal, a critical shipping route that connects the Red Sea to the Mediterranean Sea. The boat is operated by the Evergreen Group, a Taiwan shipping conglomerate.
Some Facebook users took that as a signal of Clinton's involvement.
"HRC = Hillary Rodham Clinton. Evergreen = Hillary's Secret Service name. Evergreen Call Sign: H3RC," a March 24 post about the shipping accident says.
The post was flagged as part of Facebook's efforts to combat false news and misinformation on its News Feed. (Read more about our partnership with Facebook.)
And we can go back to 2016 when we see it all beginning…
Similar false claims about Clinton, "evergreen" and human trafficking surfaced after the Beirut port explosion in August. The newest example is similarly bogus and traces back to a baseless conspiracy theory that's been circulating since 2016.
Evergreen Line is the trade name for the five shipping companies owned by the Evergreen Group. The companies comprise the fourth largest container fleet in the world, according to the JOC Group, a logistics intelligence firm.
An Evergreen ship got stuck in a bank of the Suez Canal during a dust storm with high winds, the Wall Street Journal reported. The incident involves an Ever Given ship, which is one of the largest ocean vessels in the world. More than 100 ships are waiting to traverse the canal, dealing a blow to global shipping.
The story turns into fiction with the added elements of Clinton and human trafficking. The conspiracy theory goes like this: Clinton is part of a global child sex trafficking cabal, and her Secret Service codename was "Evergreen." (She confirmed the codename during the 2016 campaign.) Therefore, Clinton is using Evergreen to transport children.
That baseless line is related to the broader Pizzagate and QAnon conspiracy theories about prominent Democrats and child victims.
After the Ever Given ship got stuck in the Suez Canal, QAnon supporters on Telegram and Gab, social media platforms that are popular among conservatives, pointed to the boat's call sign, H3RC, as evidence to support their theory. Clinton's initials are HRC.
It's unclear what cargo the Evergreen ship is carrying, but there's no evidence that it's people. We reached out to Evergreen through its website for a comment, but we haven't heard back.
The post is inaccurate, ridiculous and free of proof. We rate it Pants on Fire! PolitiFact | The Evergreen ship blocking the Suez Canal is not linked to Hillary Clinton
SO THEY ARE WAITING FOR EVERGREEN TO LET THEM KNOW IF THEY HAVE VICTIMS IN CONTAINERS AND DRUGS? GOOD GRIEF…I DOUBT THEY WILL HEAR BACK!
Dianne